Why Conversion Rate Optimization Matters
In the ever-evolving world of online business, driving traffic to your website has long been the standard approach. After all, the more visitors you attract, the greater your chances of boosting revenue. But what happens when the market becomes saturated and the pool of potential customers shrinks? It's time to adapt and fish smarter. This is where Conversion Rate Optimization (CRO) comes in.
In this blog, we'll delve into the concept of CRO, its significance for your company's success, and how it can transform your website into a conversion powerhouse.
So, what is this so-called Conversion Rate?
The Conversion Rate is a critical metric that measures the percentage of website visitors who take a desired action, such as buying a product or signing up for a newsletter. It's calculated by dividing the number of conversions by your total number of visitors. The higher the conversion rate, the smarter you fish.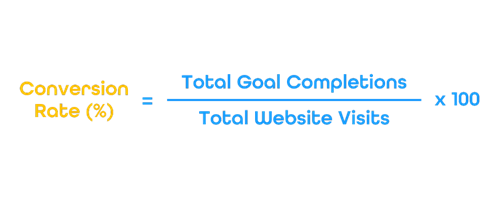 For explanatory purposes, we will define our desired action as a customer buying a product. This means our goal would be to get as many website visitors to buy one of our products.
If 1 out of every 100 visitors would decide to purchase one of our products, this would bring our conversion rate to 1%. Too low for your liking? Well, then it's time to look at Conversion Rate Optimization (CRO).
What is Conversion Rate Optimization?
Conversion Rate Optimization (CRO) is the practice of optimizing and improving the percentage of website visitors who take a desired action. It consists of tools and tactics that let you 'fish smarter'.
It sounds obvious, but you can be sure that you'll catch less fish when you're fishing without a rod or net.
CRO allows you to understand your customers better by analyzing their behavior and identifying touchpoints that may lead them astray from the buying journey. However, this is just one out of many successful CRO strategies.